Easy
All-in-one and ready-to-use kits. Free-agar technology. No need for overnight plating and manual reading.
Effective
High sensitivity and specificity.
Express
20 minutes of hands-on time. Simplifies and improves the coliphage detection process.

Efficient
Results in record time. Analysis and detection of coliphages in less than 6,5h. The closest technique for real-time monitoring.

Are you ready to streamline the process of routine water testing for coliphages?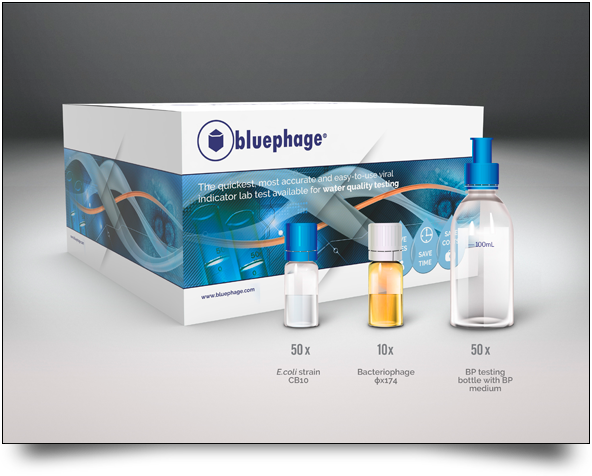 Somatic Coliphage Rapid Kit
Presence/absence kit designed for specific detection of somatic coliphages in 100 mL of water.
For clean water
• Sample volume 100mL
• 50 assays.
• Kit content:
R 50 vials with Escherichia coli host strain
R 10 vials with PhiX174 bacteriophage.
R 50 test flasks with culture media
R 50 test flasks with culture media
Hands-on time
< 20 min
Test time
< 6.5 h
Incubation conditions
1h at (36±2)ºC
5h at (30±2)ºC
Shelf Life
1 year
Storage conditions
Biological Material vials (E.coli & positive control) at -20 ºC
Bottle BP test (culture media) at room temperature

Validation performed with drinking water, ground water, surface water and effluent (primary and secondary)
LOD
15 pfu / 100 mL
Sensitivity
96%
Specificity
100%
Interested in speeding up your processes?
Request a quote to place an order according to your needs, and streamline the work in your lab!