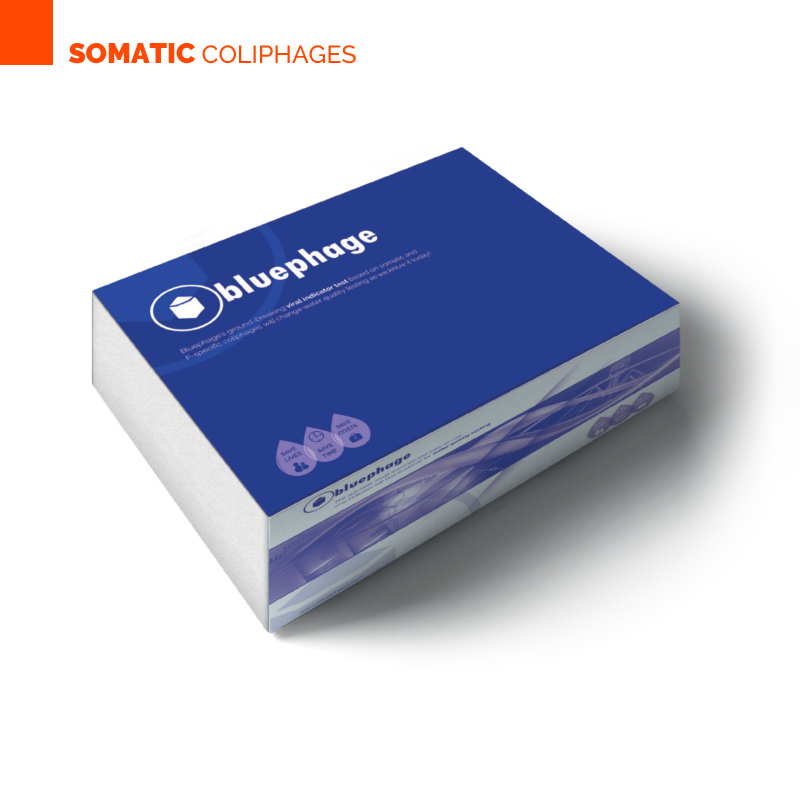 Enumeration of Somatic Coliphages (Advanced Kit)
(According to the ISO 10705-2 method)
Bacteriophage: Somatic Coliphages
Method: ISO 10705-2
Description
The detection and enumeration kit is based on ISO 10705-2. It contains all the consumables and biological material required to perform the analysis, including freeze-dried specific host-cells for the somatic coliphage group which are ready for use after 120 min of incubation.
Application
Raw and treated wastewater, surface water, recreational water, shellfish extracts, sediments, and sludge extracts after dilution where necessary.
Sample volume: 1 mL
Number of assays: 70 assays 
Product code: BP1601 
Bluephage offers consulting, training and research services to companies requiring custom guidance across the microbial water quality assessment.