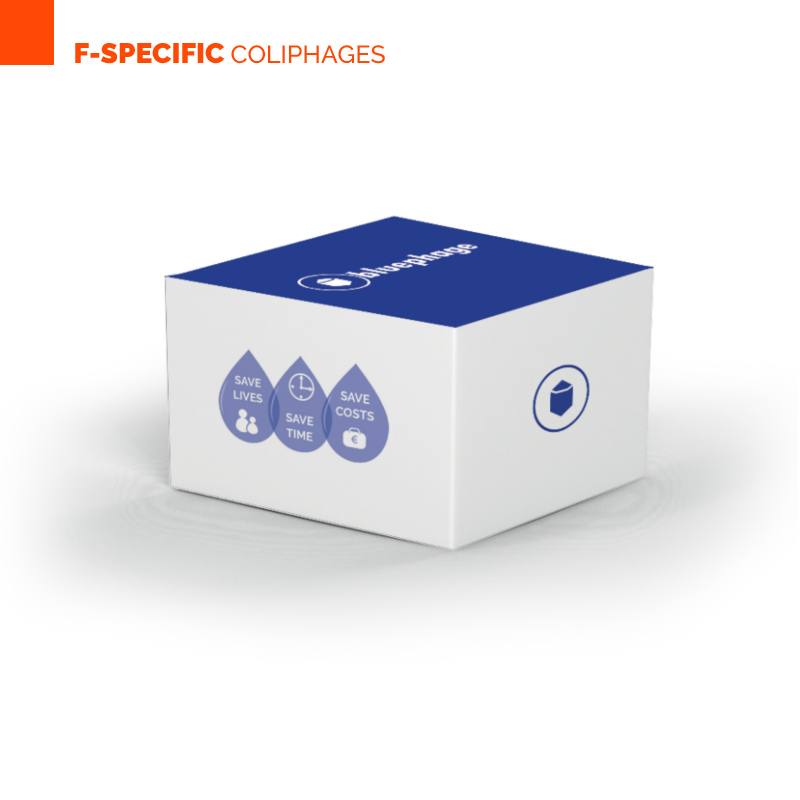 Biological material for the
enumeration of somatic coliphages
(Usable with the US-EPA 1602 method)
Bacteriophage: F-specific Coliphages
Method: US-EPA 1601 and 1602
Description
This kit has been designed for its use in the detection and enumeration of F-specific coliphages according to the US-EPA 1601 and the US-EPA 1602 methods. This reference material kit contains the host strain E.coli working culture ready to use and the reference bacteriophage MS2 to be used as positive control.
Application
It can be used with the Enumeration of F-specific Coliphage (Advanced Kit Cat. No. BP1619) or for other analytic applications according to customer needs.
Content: 10 units host strain E.coli HS and 10 units reference bacteriophage MS2.
Product code: BP1603
Bluephage offers consulting, training and research services to companies requiring custom guidance across the microbial water quality assessment.