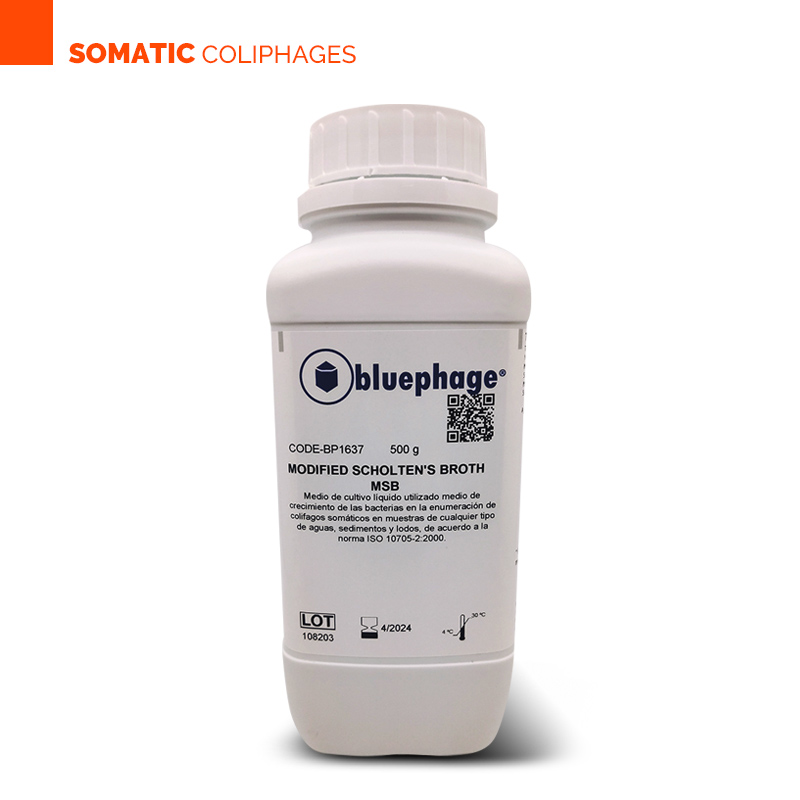 Modified Scholten's Broth  (MSB)
(ISO 10705-2)
Bacteriophage: Somatic Coliphages
Method: ISO 10705-2
Description
Powder medium (500 gr). Formulation: Peptone, yeast extract, meat extract, sodium chloride, magnesium chloride anhydrous and sodium carbonate.
Application
Culture broth used for the enumeration of somatic coliphages in samples of raw and treated wastewater, surface water, recreational water, sediments and sludge extracts.
Number of assays: custom 
Product code: BP1637 
Bluephage offers consulting, training and research services to companies requiring custom guidance across the microbial water quality assessment.