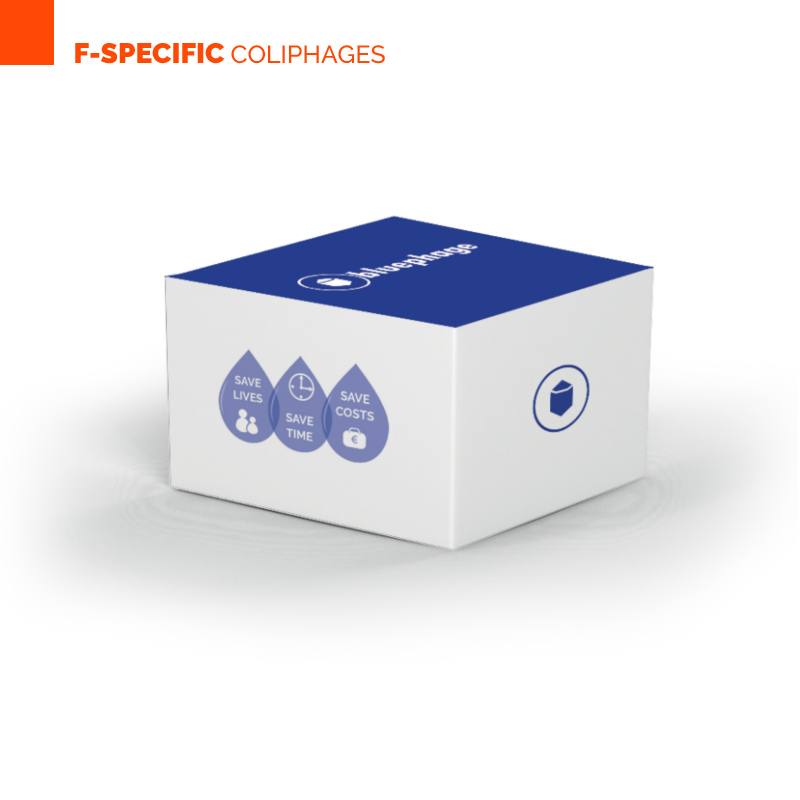 Host strain for the enumeration of F-specific coliphages 
(Usable with the US-EPA 1601 and the US-EPA 1602 methods)
Bacteriophage: F-specific coliphages
Method: US-EPA 1601 and 1602
Description
This host strain has been designed for its use in the detection and enumeration of F-specific coliphages according to the US-EPA 1601 and the US-EPA 1602 methods. This reference material consists of the host strain E.coli working culture ready to use.
Application
It can be used with the Enumeration of F-specific Coliphage (Advanced Kit Cat. No. BP1619) or for other analytic applications according to customer needs.
Content: 20 units host strain E.coli HS
Product code: BP1631
Bluephage offers consulting, training and research services to companies requiring custom guidance across the microbial water quality assessment.